Favorite pieces from recent years include:
Trump's Bizarre Plan to Make Architecture Classical Again
A fringe group of traditionalists persuades the White House to take its side.
The Atlantic, February 2020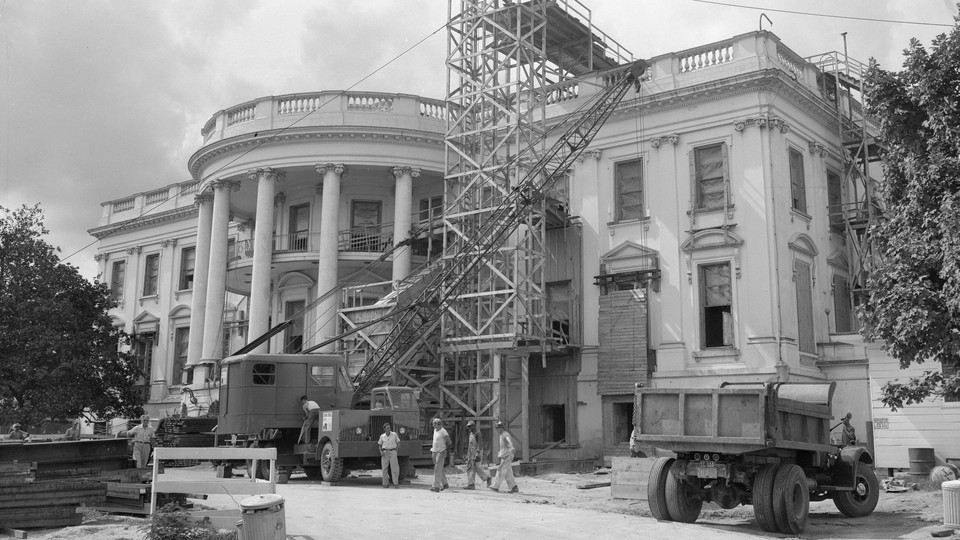 In 1962, Daniel Patrick Moynihan, then an assistant secretary at the Labor Department, prepared a memo on the use of federal office space for President John F. Kennedy. Into this document he tucked a succinct yet deeply considered set of recommendations for the design of U.S. government buildings. These "Guiding Principles for Federal Architecture" were adopted as official policy shortly thereafter and are seen as axiomatic by American architects and planners.
Moynihan wrote that federal buildings must testify to "the dignity, enterprise, vigor, and stability of the American government." But he was silent about which styles would best express those qualities—deliberately so. "An official style must be avoided," he cautioned. "Design must flow from the architectural profession to the government and not vice versa."
That flow may soon be reversed. As first reported by Architectural Record and confirmed by The New York Times, the Trump administration is considering an executive order that will direct that U.S. government buildings with budgets greater than $50 million be designed in classical and other traditional styles. A draft document retains Moynihan's ringing phrase about "dignity, enterprise, vigor, and stability," but stipulates that "the classical architectural style shall be the preferred and default style." All federal courthouses and federal buildings in and around Washington, D.C., would have to follow the work of Greek and Roman architects and their emulators in subsequent centuries. The late-20th-century Brutalist and Deconstructivist styles, meanwhile, would essentially be banned from the federal projects covered by the order. The restriction would apply to renovation and expansion projects as well as new buildings.
Brutalism's monumental concrete forms and the fractured geometries of Deconstructivism have attracted many other detractors, of course. But for the federal government to categorically discourage any architectural style is startling—and an utter misunderstanding of how architecture works.
Read full story

What Internet Memes Get Wrong About Breezewood, Pennsylvania
A photo of a strip of fast-food outlets and gas stations is used to critique the sameness of the American landscape. But it could only be one place on Earth.
CityLab, July 2019
It's summer, and for hundreds of thousands of Americans, that means at least one burger-and-bathroom break in Breezewood, Pennsylvania. This half-mile gauntlet of gas stations, fast-food outlets, and motels, its oversized signs towering above the surrounding countryside, is familiar to anyone who has to drive regularly from the East Coast to the Midwest or vice versa.
As the New York Times explained in 2017, Pennsylvania's "Gas Vegas" sprang up because of an obsolete law. Breezewood is a deliberately awkward transition between Interstate 70 and the Pennsylvania Turnpike, where they (almost) meet. Back in the 1950s, as I-70 was being built, a law prohibited spending federal funds to channel drivers directly from a free road to a toll road. The law was later overturned, but to comply with it, highway planners designed a looping interchange that lets drivers avoid the turnpike if they (hypothetically) want to. From this constant stream of slow-moving traffic, a mega-rest-stop was born.
Each year, an estimated 3.5 million passenger vehicles and 1.5 million trucks crawl along the Breezewood strip on Route 30. Yet building a bypass here is a political nonstarter. Such projects must be proposed at the township and county levels in Pennsylvania, and no politician is going to suggest the elimination of hundreds of local jobs.
So vacation stops in Breezewood have become a tradition for many families (including my own). More recently, a parallel tradition has emerged: sharing Breezewood memes online. Most of these memes feature the same, striking image of the strip, dominated by Exxon and McDonald's signs: "Breezewood," by photographer Edward Burtynsky.
"Housing Is Everybody's Problem"
The Forgotten Crusade of Morris Milgram
Places Journal, October 2017
On a Saturday evening in November 1964, nattily dressed couples filed into the Marriott Motor Lodge in Bala Cynwyd, Pennsylvania, for a dinner dance. The occasion was the 10th anniversary of their civic association, and the birthday of the small crescent-shaped subdivision they called home, built like so many others in the postwar housing boom of the 1950s. Over London broil and green beans almondine, the couples listened to a soloist sing "Let There Be Peace on Earth," and clapped as the association president gave out awards. Then it was time for the after-dinner speech. To introduce the featured speaker, the builder of the subdivision came forward, an intense, dark-haired 48-year-old named Morris Milgram, familiar to most of the homeowners gathered in the room.
As Milgram began his introduction, guests scanned the biography in the dinner program listing the speaker's accomplishments: the first field secretary of the Congress of Racial Equality. A participant in the first Freedom Ride. Deputy director of the March on Washington, held in August a year earlier. When Milgram finished, Bayard Rustin took the stage, to ringing applause.
The very fact of his presence is startling. Why was Bayard Rustin, a national leader of the civil rights movement, addressing a homeowners' association in suburban Philadelphia?
Cornell is building one of the greenest high-rises in the world.
The Atlantic, January/February 2016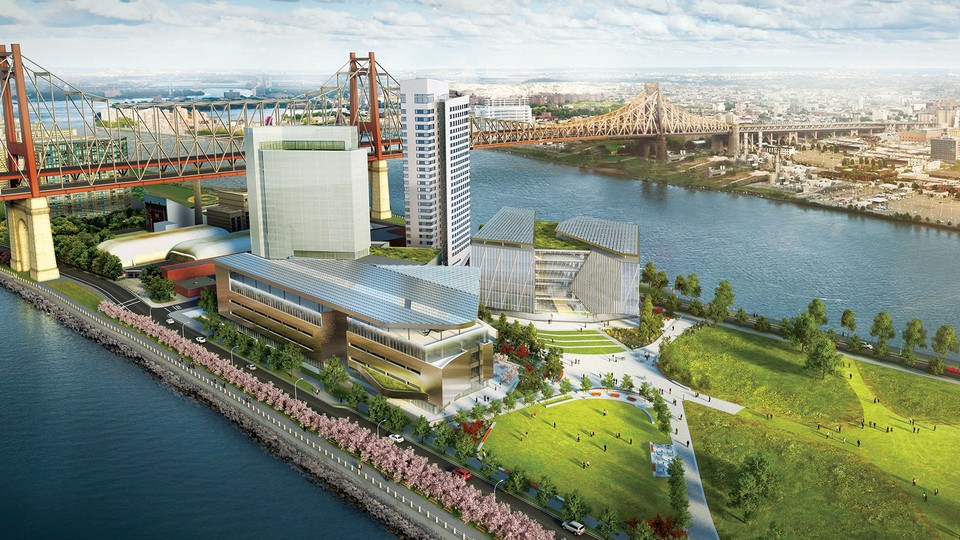 In the shadow of the Queensboro Bridge, on New York City's Roosevelt Island, three buildings now under construction will together form the core of a new technology campus for Cornell University. The tallest of them, a student and faculty residence, will look much like any number of apartment towers going up around the city. In fact, it was designed to be one of the most energy-efficient high-rises on the planet.
The 26-story building is the work of Handel Architects, a New York–based firm that in 2011 partnered with developers and engineers to compete to design a residence on the new campus. Together they put forward an ambitious proposal: a building that would meet the most rigorous energy-efficiency standard in the world, called "passive house." Not only that, it would be both the tallest and the largest passive-house building in North America, if not the world.
Launched in Germany 25 years ago, passive-house construction remains uncommon in the United States, where it is mostly confined to one-off, self-consciously innovative homes, such as the R-House in Syracuse, New York. The standard takes its name from its core principle: that instead of relying on active, energy-sucking technologies to stay warm or cool, a building ought to "passively" remain comfortable, through design and construction. By effectively retaining heat in winter and keeping it out in summer, passive-house structures consume a fraction of the energy used by otherwise comparable buildings.